Portable Power Units to Take on a Camping Trip
Camping is one activity that takes you away from the daily hustle and bustle and reconnects you with nature. It's more like having yourself purged of work, the internet, and every other thing that makes up your daily life.
Although camping should typically be totally off-grid, most campers want their camping to have some perks, that need camping electricity. Perks can be having your device for entertainment, seeing the weather forecast for the day, or uploading pictures of your camping trip on social media. Admittedly, these perks make your trip seem more like an exciting experience instead of a survival trip.
It's important to know that there's no superior portable energy unit. Everything depends on your energy requirement or preference. These portable options are ideal for you, whether you're a car camper or a backpacker.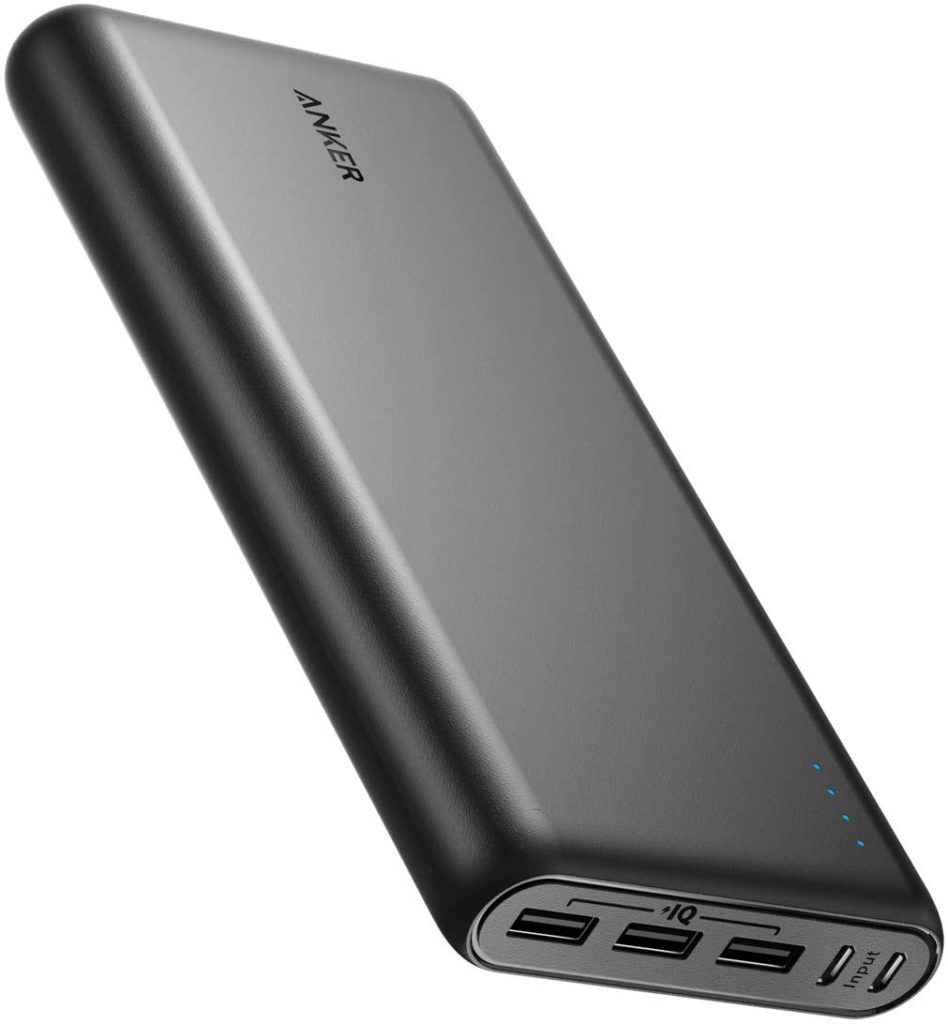 This is the ideal power bank to take on a camping trip. You don't need to drag a solar generator to your camping place. This portable power unit will keep your e-reader, smartphone, and other miniature gadgets running. It's very durable, capable of charging a Samsung Galaxy 5 times and an iPhone as many as seven times.
This makes it ideal for keeping your phones charged for camping trips that can last for as long as a week. Also, Anker's USB cable can give your phone a full charge in about 2 hours.
Anker also has a very responsive customer support team that can attend to technical issues. Furthermore, the power bank has a warranty spanning 18 months.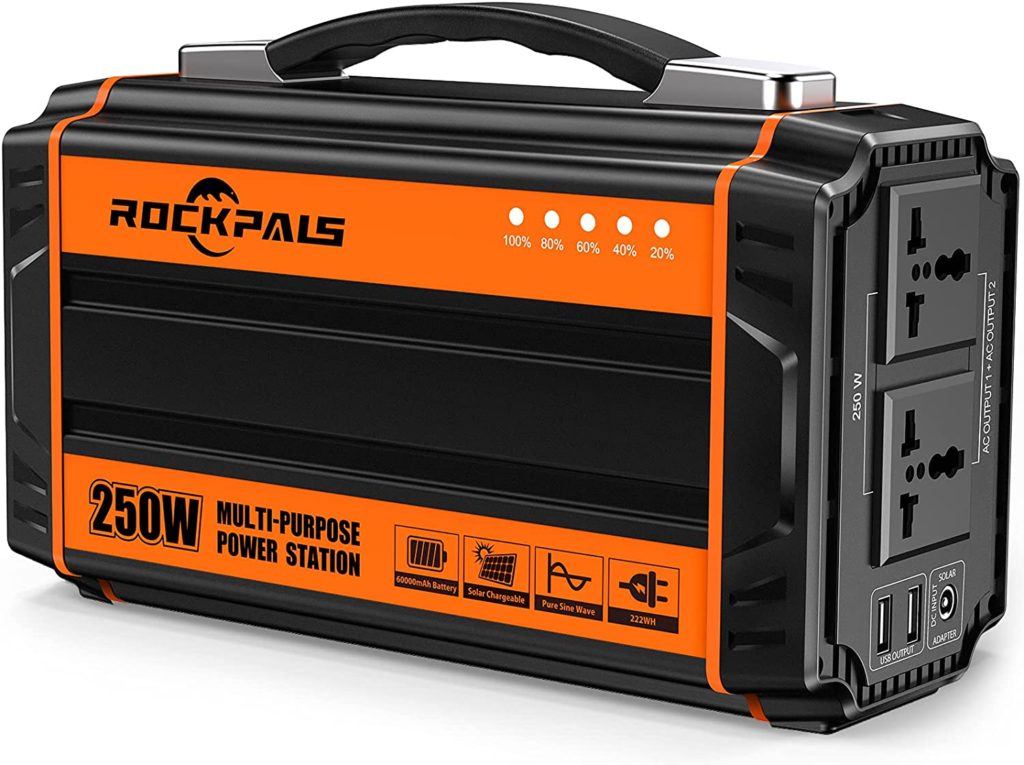 This is a portable generator that can be easily carried on a camping trip. It weighs less than 6lbs. It can power your laptop during your camping trip. This portable generator comes with Rockpals 100W solar charger. This means that your laptop can receive several hours of power supply during good daytime weather to keep it running.
However, one full charge cycle for your laptop will consume the majority of the generator's power. You can connect the laptop charger to the generator while also using it to power your laptop and recharging the generator simultaneously.
This generator also comes with a vehicle charger and a conventional power cable that can come in handy if your campsite is close to a power outlet.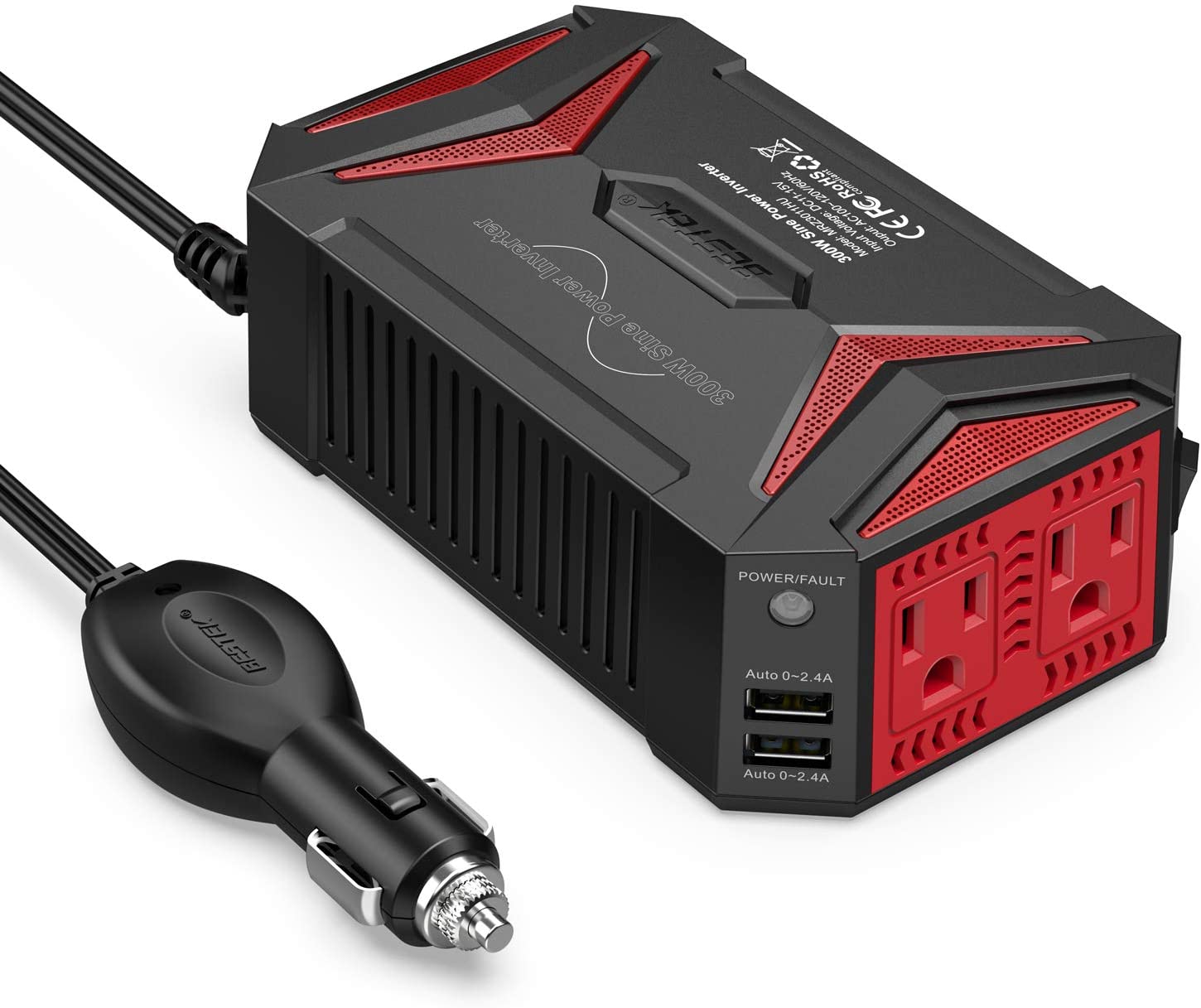 This inverter comes equipped with a pair of USB charging ports and 110V AC outlets. It's multi-functional and capable of charging your smartphone, camera battery, laptop, and other gadgets in your car. In addition, this inverter is miniature, lightweight, and very pocket-friendly.
You can plug it into virtually any kind of car, and this makes it ideal for use by car owners. The noise emitted from the inverter's fan is annoyingly loud, but it's perfect for charging several devices simultaneously without overheating.
Despite being rated as a 300W device, it struggles to charge devices with a higher power intensity.
These are the three best portable power options to keep your devices charged when outdoors.